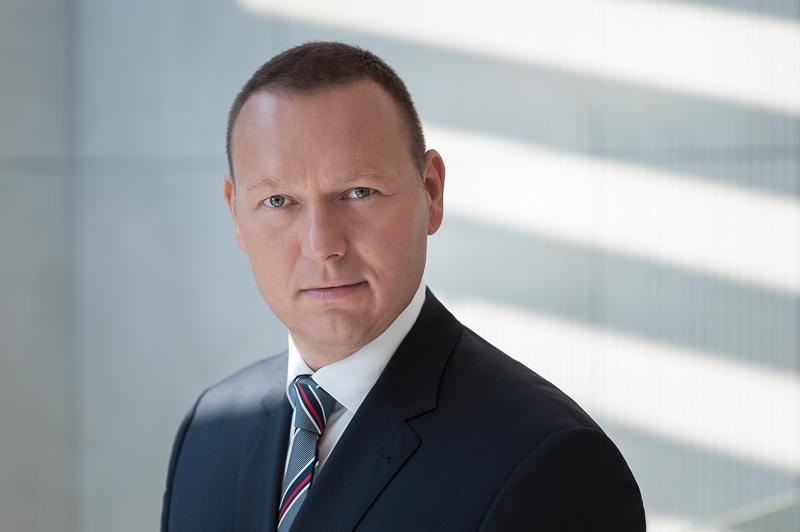 In real estate market since 1998.

A graduate of American Studies Centre, Faculty of American Business Culture and English Neophilology at the University of Warsaw. He is a licensed real estate broker, licence no. 11957. He also completed post graduate studies in property valuation at the University of Warmia and Mazury and a property management course at the Warsaw University of Technology.
Piotr has an extensive knowledge and experience in the residential, office and retail market, which he gained at leading national and international investors. He went through all levels of a corporate career. Piotr was involved in direct sale of apartments, rental of office and retail buildings, the purchase of land for execution of development projects, preparation of feasibility studies for development projects, management of development process, asset management of office and retail projects, preparation of marketing and sale strategies for residential and office projects, investment sale of rented office buildings, management of real estate development and asset management companies. He managed the investments of several hundred million €.
Piotr used to work for:

Skanska Residential Development Poland Sp. z o.o.
Project Manager


Unidevelopment S.A
Commercial Market Director


Polnord Warszawa Wilanów III Sp. z o.o.
Leasing Director


Polnord Warszawa Wilanów II Sp. z o.o.
Leasing Director


Irlandzka Grupa Deweloperska Sp. z o.o.
General Manager


Acciona Nieruchomości Sp. z o.o.
General Manager / Board Member,


ING Real Estate Sp. z o. o.
Leasing Director

Strabag Bauholding AG/Idag AG:

Interconsult Sp. z o.o.
Managing Director

Ilmet Sp. z o.o.
President of the Management Board

Aktyn Przedsiębiorstwo Generalnej Realizacji Inwestycji Sp. z o.o.
President of the Management Board

Baltic Business Center Sp. z o.o.
President of the Management Board


E&L Real Estates Sp. z o.o.
Business Development Director


E&L Architects Sp. z o.o.
Business Development Manager


Skanska Property Poland Sp. z o.o.
Marketing and Leasing Coordinator